condo-header
Where Excellence and Convenience Meet
WE TAKE YOU PLACES YOU'VE NEVER BEEN
When you move to a new condominium, it is only natural that you wish to leave a mark in one way or another. This is why there are plenty of people that wish to start redecorating their condo from scratch and make each room a personalized and intimate space.
Nonetheless it is not that easy to start such a project on your own, thus it is wise to solicit the specialized services of an interior design firm. Together with these specialists, you will be able to come up with a plan and later on, these experts can easily spruce up the apartment in which you will be living.
The interior of this home was designed for a busy client who would come to vacation on Maui from San Francisco. It is used as a getaway from the busy life she leads there, and is a place where she can come enjoy the ocean and climate of Maui. The interiors reflect her desire of having a low key, natural feeling. Many organic materials are used throughout the interiors, along with beautiful custom cabinetry and stunning artwork from local artists. This is a space that says, "Come in, relax, and enjoy yourself."
This space was designed as a retreat for people visiting on business or pleasure. The clients asked that the interiors be modern, but not cold or flashy. The interiors were required to be comfortable, yet durable and easily maintained. We accomplished this by using a neutral color palette with commercial fabrics and wall coverings wherever possible, and filled in with other fabrics, window treatments, and carpets made of natural materials. Artwork and accessories are minimal but beautiful.
Meet The Person Who Will Take You There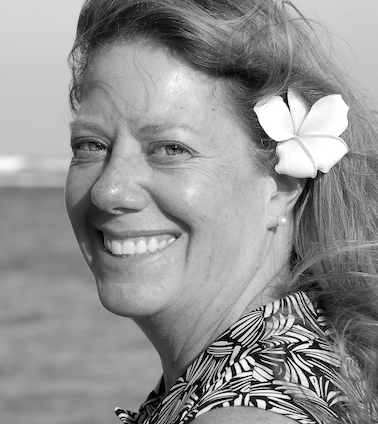 Rici Guild
With over 35 years of experience, Rici Guild, ASID, has worked in all aspects of interior design: residential, commercial, and hospitality. We are able to work from the inception of a project, and carry it through to the final installation of furnishings and equipment. Most of our projects are located in Hawaii and California.